INTRODUCTION
Aramid staple fiber is made of aramid fiber filament yarn buy crimp cutting with special equipment. The product exhibits excellent chemical, thermal, cutting resistance and good flame retardancy.
The major application is in fields of non-woven fabric with thermal resistance, blending, spinning, anti-butting, etc.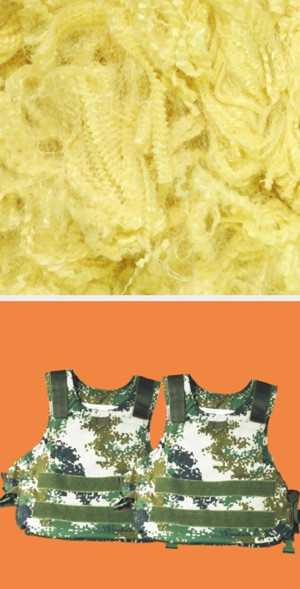 SPECIFICATION
Length: 25mm/ 38mm/ 51mm/ 76mm
Linear Density: 1.5D/ 3.4D
Tailor-made properties are available.