Aramid Fiber Filament Yarn
INTRODUCTION
Aramid fiber, has excellent performance such as high strength, high modulus and high temperature resistance. At the same time, in the use environment, it showed good thermal stability, corrosion resistance, weather resistance and other physical can chemical characteristics.
Aramid fiber filament yarn series mainly includes three kinds of products, F-218, F-248 and F-258 for typical applications in fields of tyre cord, bulletroof, optical fiber and varieties of pressure piping, etc.
Different grades are available for different uses. Meanwhile, diversified downstream differentiated products could be developed.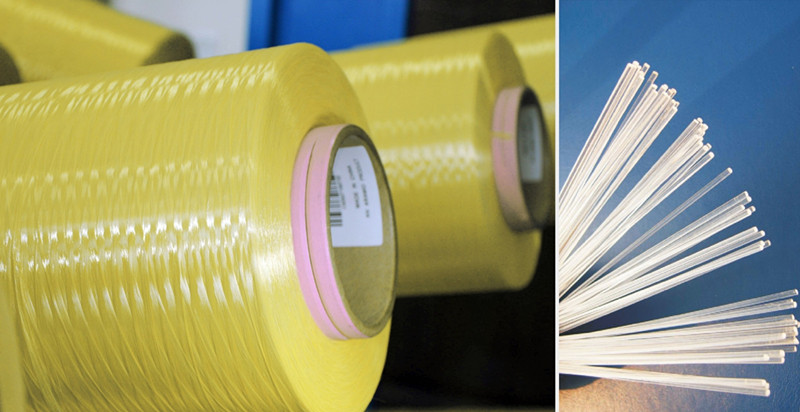 SPECIFICATION
Item

Unit

Type

F-218

F-248

F-258

Basic Physical Property

Density

g/cm3

1.44

Linear Density

D

800D, 1000D, 1500D, 2250D, 3000D, 6000D

Denier per Filament

dpf

1.5/3.4

Mechanical Property

Tensile Strength

g/d

¡Ý22

¡Ý22

¡Ý21

Tensile Modulus

g/d

500

630~800

800~1000

GPa

64

80~102

102~127

Elongation at Break

%

3.0~3.7

2.5~3.2

2.0~2.8