INTRODUCTION
Fiberglass mesh for reinforced grinding wheel, is weaved by high-twisted fiberglass yarn into mesh, then coated with phenolic resin and epoxy resin. The tensile strength of the fiberglass grinding wheel mesh is very high.
Then the fiberglass grinding wheel mesh is punched into fiberglass mesh disc. The fiberglass mesh disc is laminated with black paper, or plastic film, or pure net without laminated film.
With the reinforcement of fiberglass mesh disc, the finished grinding wheel will have properties of excellent heat resistance, cutting at high speed and great structural strength.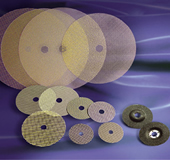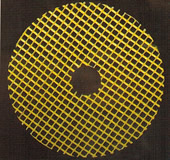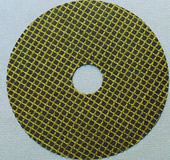 1. For Mesh Fabric
2. For Fiberglass Disc